I really really really really really really looooooooooooooove this Etsy shop called
SheNova
.
'
Pink Circuit Print Cocktail Dress Organic Cotton
A perfect balance of girly and techy, this all organic stretch cotton circuit print dress is sure to get you noticed. Show off your processing power with this truly one of a kind tech-girl piece. The fabric is supersoft, very comfortable, printed and handmade in US. Wear it to work or play!
s
ee more at www.shenovafashion.com'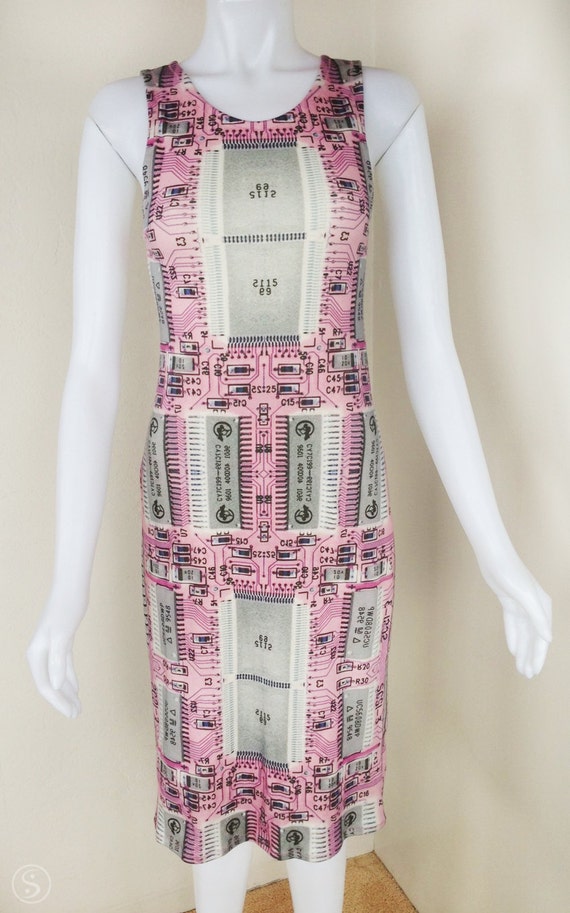 Mars Curiosity Print Rover Dress Space Chic
'
This super special space chic fashion forward dress has a real NASA image from the Mars Curiosity Rover, also with a rover "track" print on the other side. It it made from custom printed non-fading, durable Lycra stretch fabric with a cotton stretch black backing for a lovely slimming effect. There is also a cute silver strap detail at the top. Very comfortable fabric, easy fitting.
The Curiosity lettering is hand studded with crystals for extra fanciness. You'll surely impress your friends with this one! Hem is 32" but can be adjusted if you add a note.
Image Credit NASA/JPL/Caltech/MSSS
About the image : (from NASA.gov)
Rocknest' From Sol 52 Location
This patch of windblown sand and dust downhill from a cluster of dark rocks is the "Rocknest" site, which has been selected as the likely location for first use of the scoop on the arm of NASA's Mars rover Curiosity. This view is a mosaic of images taken by the telephoto right-eye camera of the Mast Camera (Mastcam) during the 52nd Martian day, or sol, of the mission (Sept. 28, 2012), four sols before the rover arrived at Rocknest. The Rocknest patch is about 8 feet by 16 feet (1.5 meters by 5 meters). Scientists white-balanced the color in this view to show the Martian scene as it would appear under the lighting conditions we have on Earth, which helps in analyzing the terrain."
see more geeky chic at www.shenovafashion.com'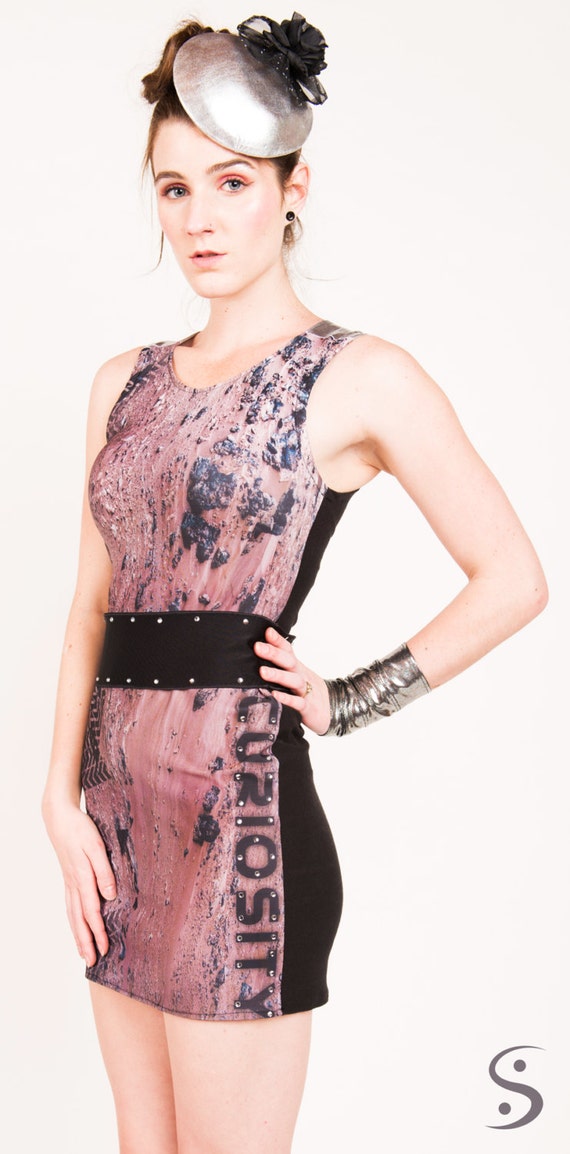 and ESPECIALLY this one.. seriously.. I'm contemplating getting this to wear when I play live music shows:
Earthrise Maxi Dress
"
Walk into a room in this epic, stunning dress and you will be sure to stop the show. It is a NASA image of the Earth rising from the Moon landscape, with cryptic Alien language down the front. Custom exclusive Shenova print design on lycra stretch.
~Space Opera Chic~'